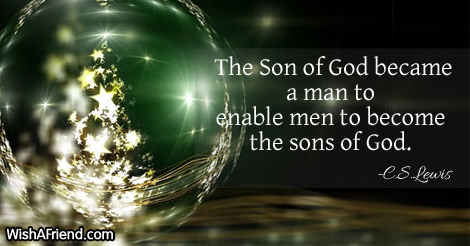 Greetings Friends!
As Christmas is draws near, a few months away, we are beginning to think about giving and the gift God gave us in Jesus, Emmanuel! So as we visit the theater, you're invited to join us as we enjoy a live theater performance of C.S. Lewis' "The Lion, the Witch and the Wardrobe"!! Of C.S. Lewis' books this was the first published in the series of seven and the best known. We have been reading the "first" book in the series, " The Magician's Nephew".
DATE: Thursday, December 14, 2017
TIME: 12:15PM
LOCATION: Magical Theatre Company, 565 W. Tuscarawas Avenue, Barberton
COST: $6 per ticket
Recommended for Grades 1st and up....
Deposit due: October , 2017, full payment due November 19, 2017
Space is limited, I have reserved 30 tickets, and may be able to reserve more.....Those interested in joining us, should email Kim at DecadentChocolate@gmail.com
Thank you and it is a blessing to serve your family!!!
"For unto you is born this day in the city of David a Savior, which is Christ the Lord."
Luke 2:11